Call Gary for a free estimate
Producing quality, affordable, professional results since 1977
Advanced Painting Systems
Click below to see our most recent reviews
On this job the new homeowner wanted the back trellis painted at first.
  During the preparation stage, upon execution of pressure washing it was determined that the structure was very poorly built and a danger to his family and children. This must have been an unpermitted addition from a previous owner. The tops of the beams and lattice had a severe case of dry-rot and the support beams where only in the ground about 4 feet. A strong wind could have easily blown it over. We are typically known as Castro Valley Painting Company but we also do several handyman services. The customer was very pleased that we could remove this accident waiting to happen, cut into manageable pieces. We also came over after the homeowner scheduled a garbage pic up and carried all the debris out to the side walk the day before. The previous also tried to repaint this house himself at one time but never addressed the upper portions of the side that where 2 story and very hard to get to. The eaves and fascia's needed a lot of preparation, priming and paint to protect them from time and the elements.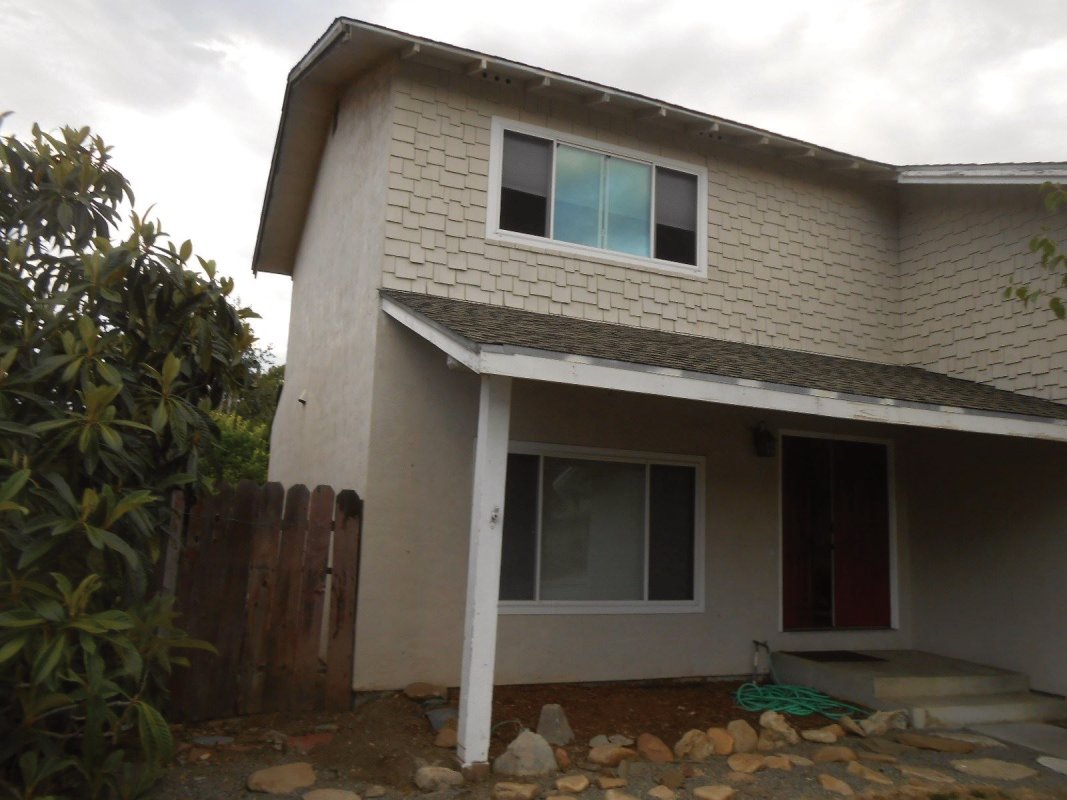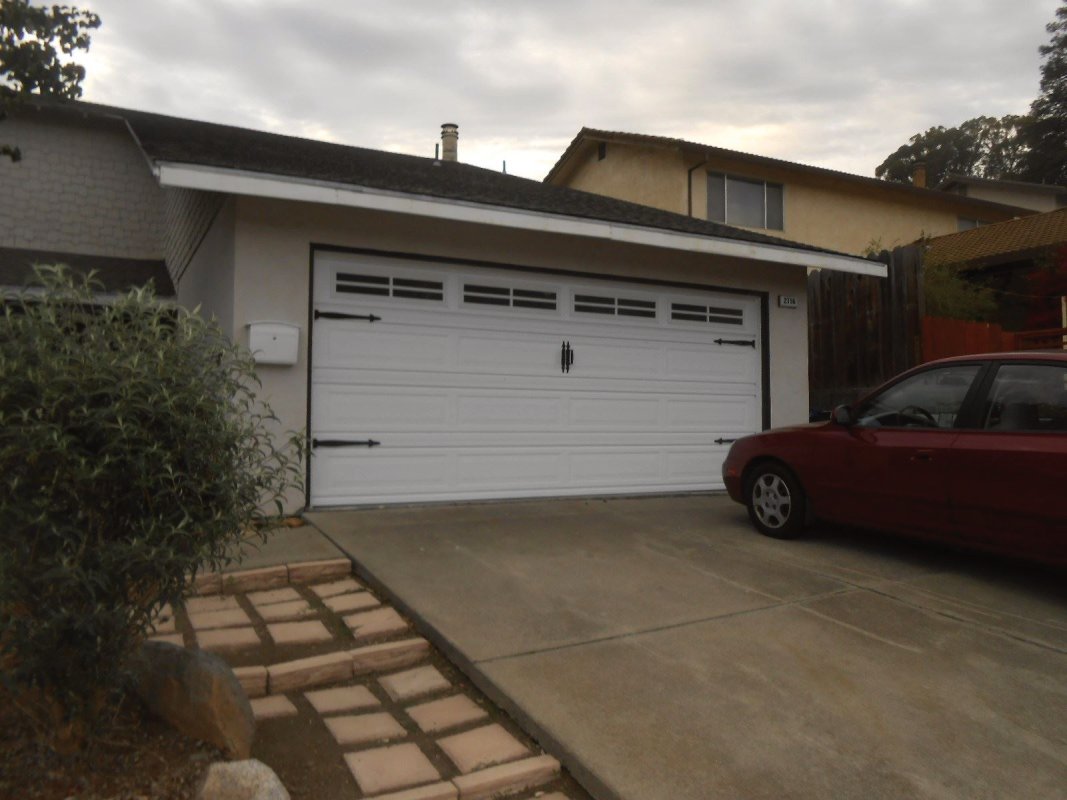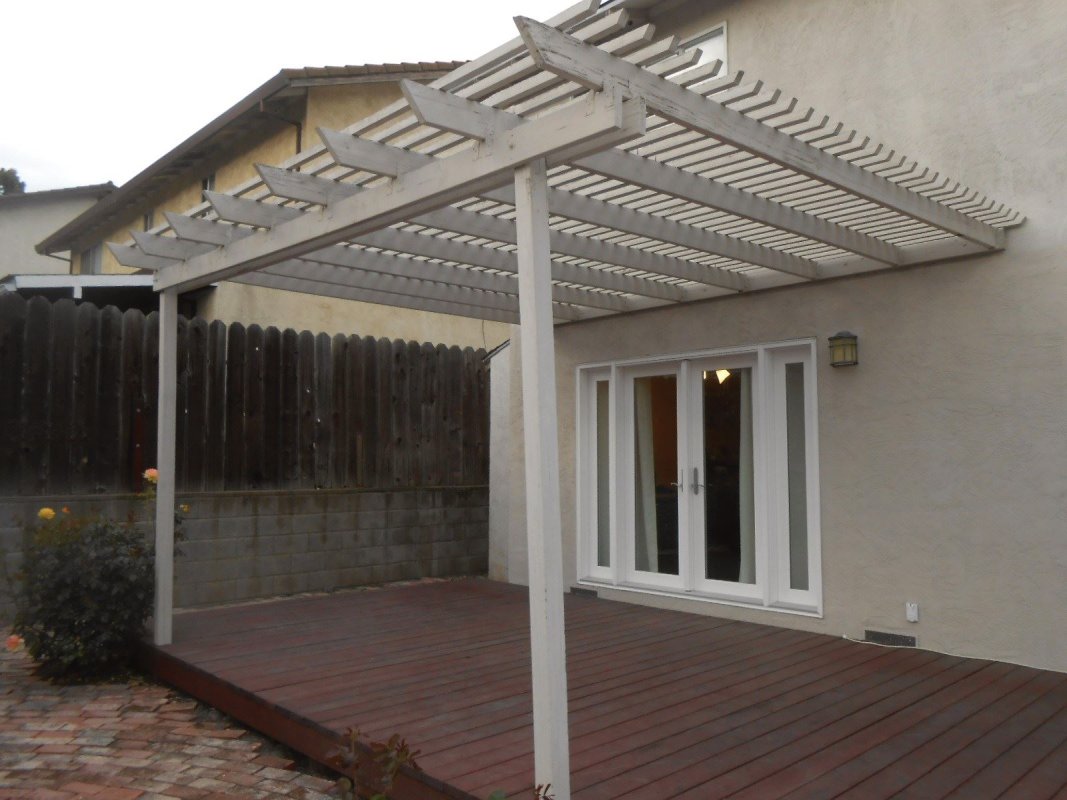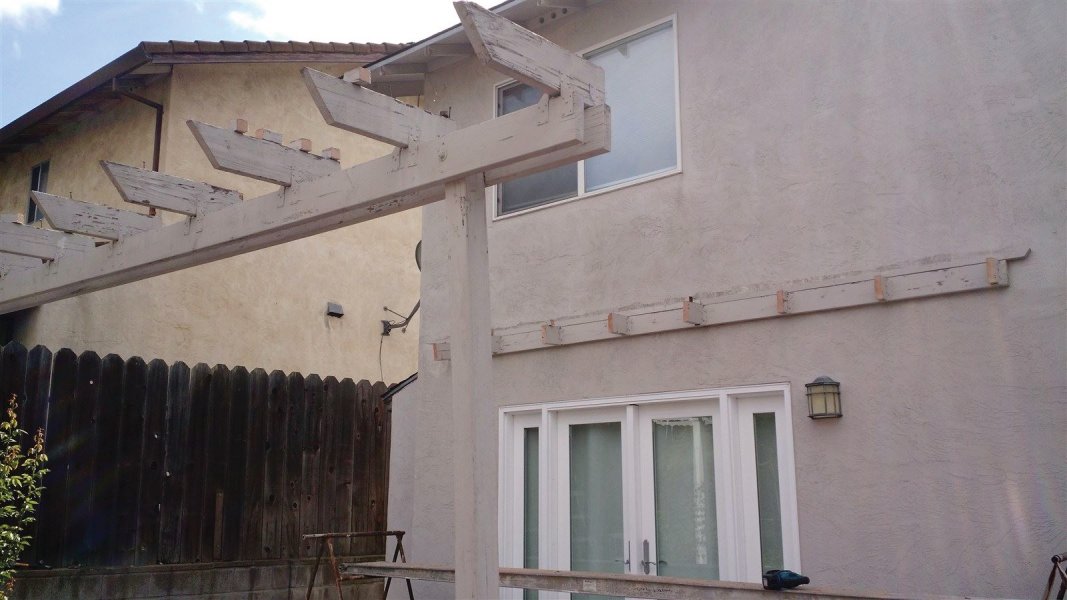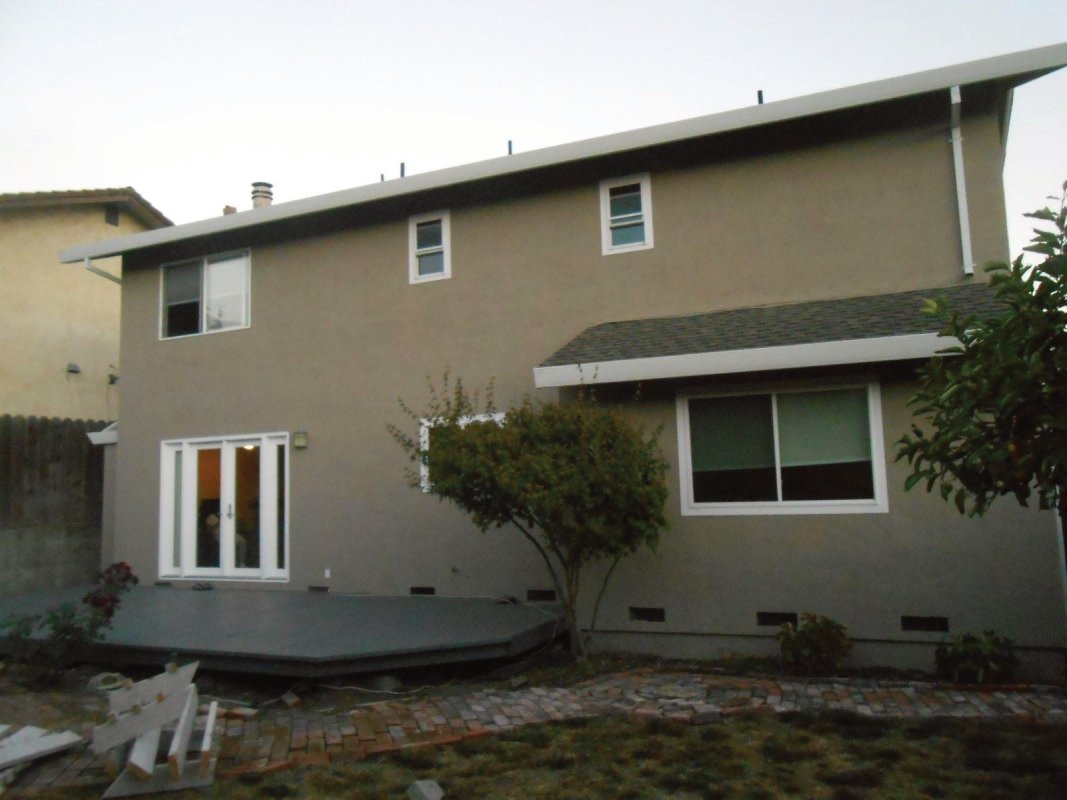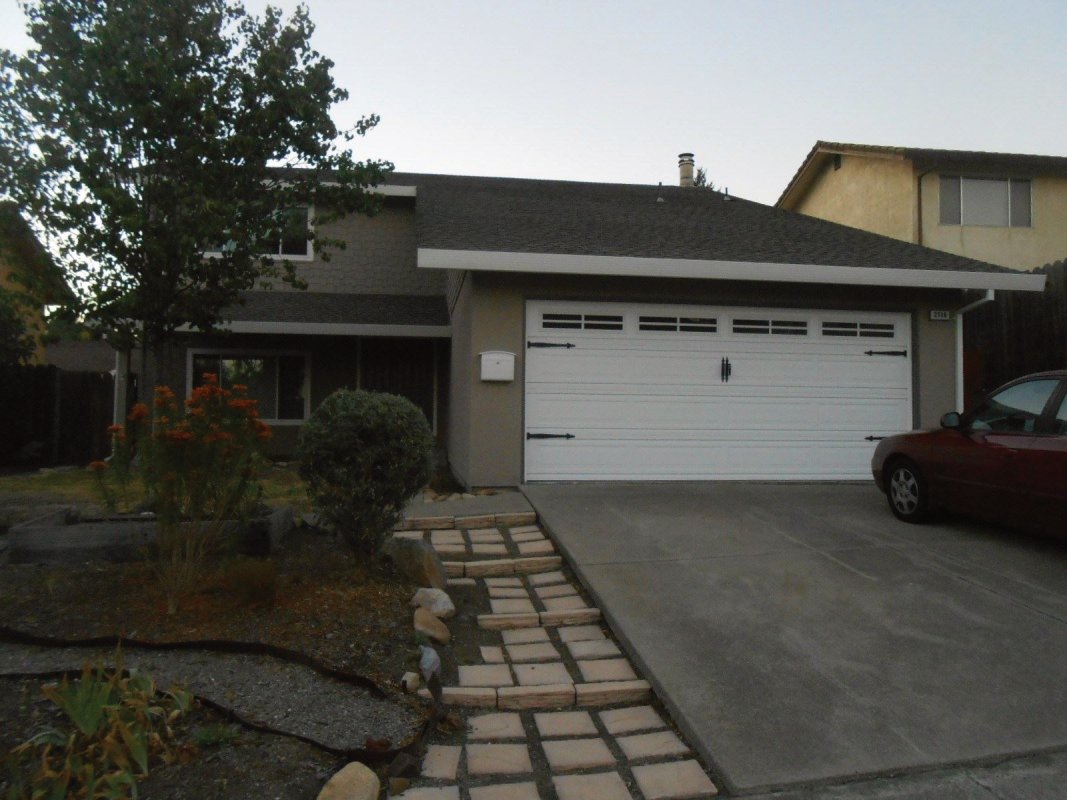 Our goal is to continue to build a customer satisfaction as well as valuable relationships in the community.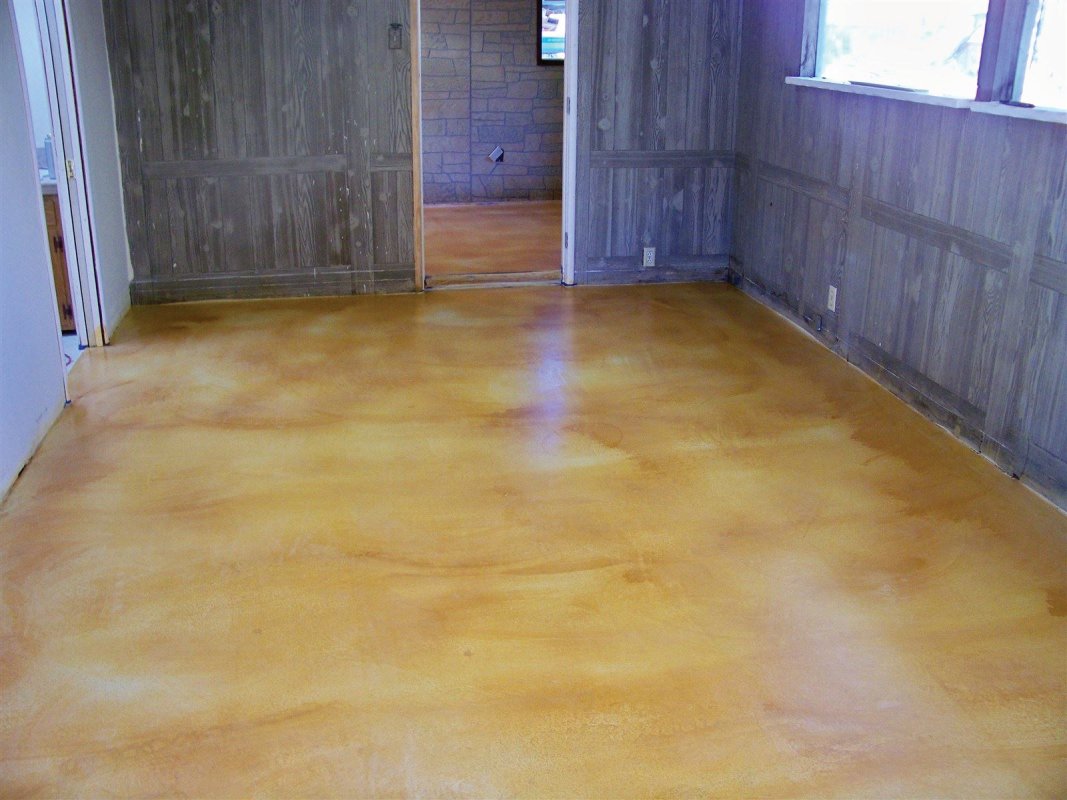 Our Castro Valley painting company was established in 2003.Our Contractor has been a house painter since 1977 He is still in the field making sure the finished product is up to and above our customers'expectations. We pay special attention to proper preparation, reliability, competitive pricing and customer service. At Advanced Painting Systems we network with several highly skilled craftsmen in various trades performing multiple handyman services. We work as a team which alleviates hiring and scheduling conflicts with other contractors on the same project. We apply avariety of coatings and stains to all kinds of different surfaces. From Water proofing  garage roofs, deck staining, porch repair projects, self leveling Ardex interior floors to Epoxy and marine coatings to baptismal pools. Check out some of progress pictures of our wide variety of services.
/